JomValet is a mobile app for valet parking operators to manage their parking services.
With impressive software and handheld, JomValet takes valet parking services to another level.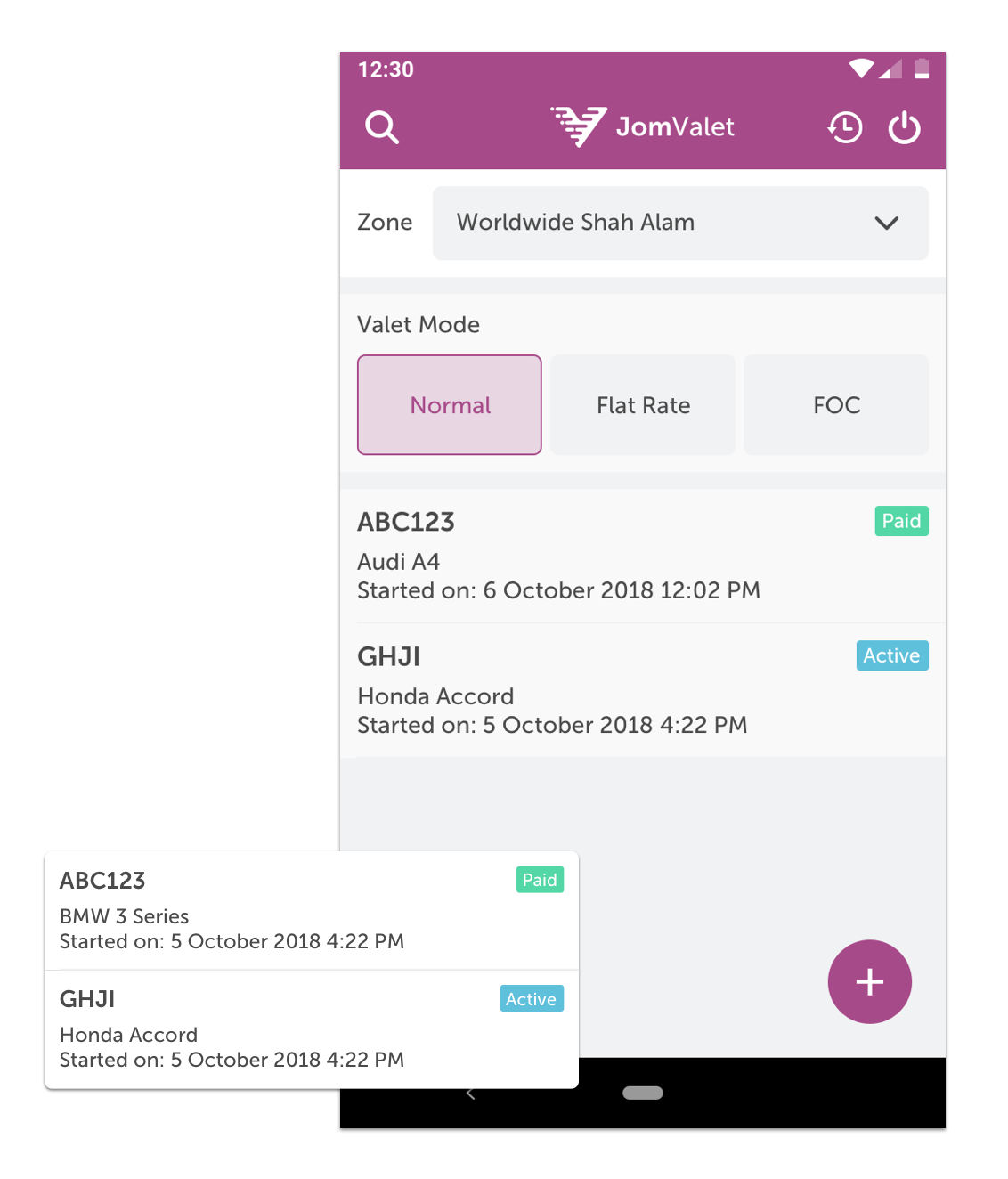 Affordable
Low entry cost to start using our solutions.
Easy-to-use
We simplify the design to make sure you focus on the workflow.
Cloud-based application
Everything on the cloud. Easy to access anytime anywhere.
Avoid lost tickets
Every parking transactions save online.
Fast deployment
Get latest updates from our server quick and secure way.
Prevent leaked of revenue
All transactions will be recorded for future reference.
Integrated with JomParking
All-in-one solution for ease of our users.
Integrated with eWallets
Cashless society will grow bigger with eWallet providers.