JomParking
A quick and convenient way to pay for parking. Users can now save time and pay to park on–the–go.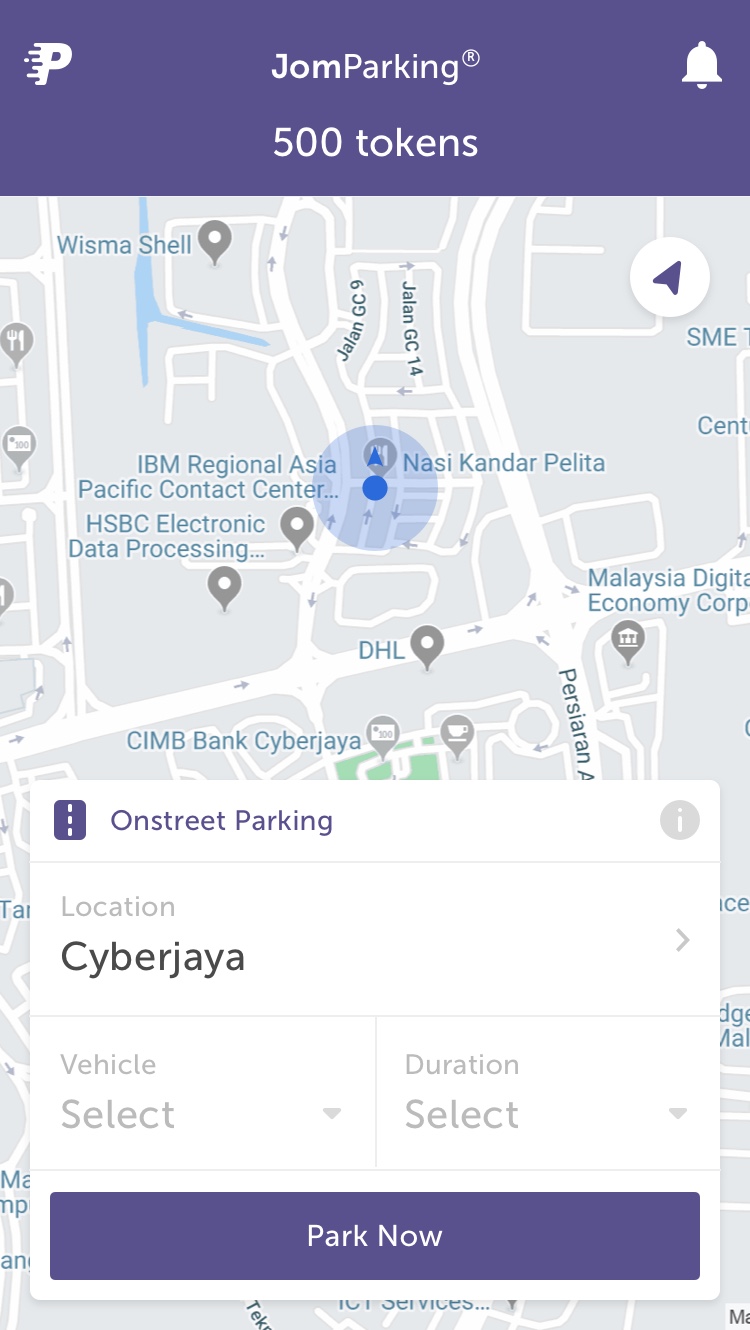 Save Time
Skip queues and avoid hunting for coins.
Extend Parking
Parking duration can be extended remotely.
Get Reminder
Keep track of time (a reminder will prompt users to top up parking time when expiry time is near – 15 mins).
Track History
All transactions can be tracked more efficiently.
Paperless
It's paperless (users will not be required to print receipt).
Friends and Family
Users can pay for friends and register more than one vehicle.
Why JomParking?
With JomParking, paying for your parking spot has never been easier. New users would just have to create an account by following the registration process (one-time only) and top up to gain tokens. The app can be used for both on-street as well as off-street parking.
How to Use JomParking?
Download
Download JomParking app on Apple AppStore or Google Play Store.
Register
Sign up new account. Add your vehicle and key in your vehicle registration number.
Buy Tokens
Select any amounts available (from 500 up to 10000 tokens) for top up.
Park
Choose your desired location followed by type of vehicle and parking duration.
1. Activate/enable GPS and Location Service
To use JomParking, you need to enable GPS and location service to detect your nearest/current location.
2. Select Vehicle
Then, select your vehicle with registration number to continue using JomParking.
3. Select Duration
Finally select your parking duration before your parking payment is completed.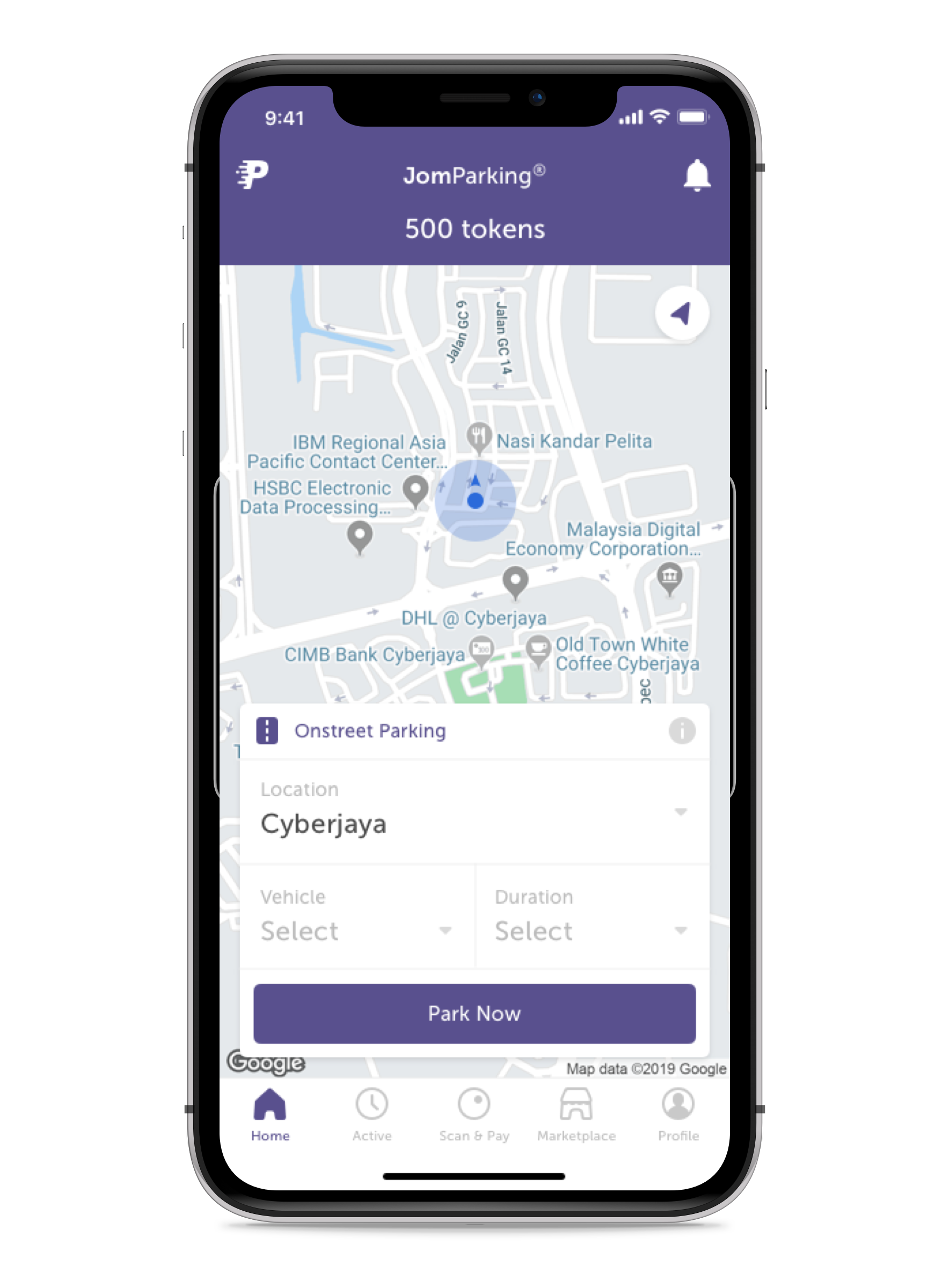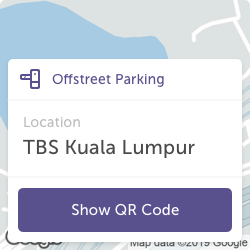 1. Select offstreet parking location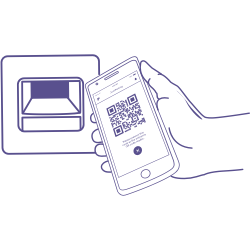 2. Click "Show QR Code"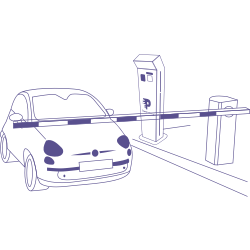 3. Flash your QR code to scanner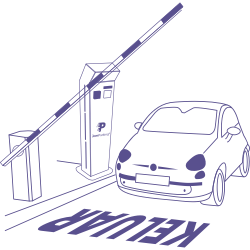 4. The barrier gate will automatically open